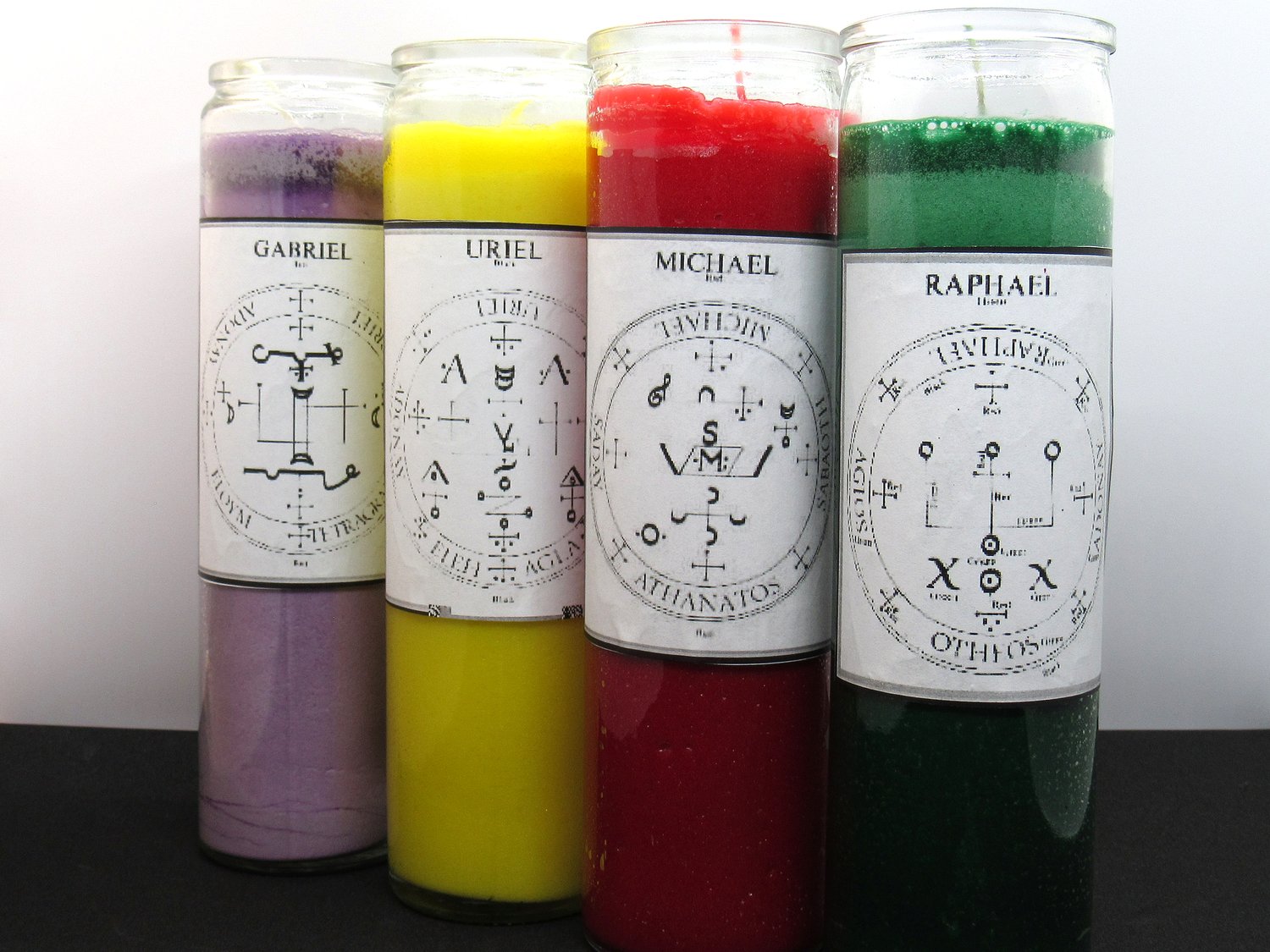 Working with these four angels will benefit those who use this set in many ways: spiritually, physically, emotionally, and also financially. Command the future with Archangels.
Specific instructions will be included with the arrival of the candle set. Keep in mind, there are many archangels, but the four specific archangels included within this ritual are: Michael, Raphael, Gabriel, and Uriel. Each candle is dressed and charged with ritual energy and blessed with intention to help aid those during this invoking process.
Please note: No backlash will be caused in the usage of these candles. Each sigil is a protection that keeps those intact with their guide as they practice the craft.
You may get the set of 4 or individual, in a nutshell this is a brief simple run down of what you can use each one for.
Michael - Protection, War & Banishing.
Raphael - Healing & Regeneration of body mind and spirit
Gabriel - Messages, Clarity, Emotional balance
Uriel - Wisdom, Power, Truth in situations
LEGAL DISCLAIMER: All items sold as curio only--nothing is guaranteed. Please do not ingest any listed products. Merchant is not responsible for any reverse or adverse action.