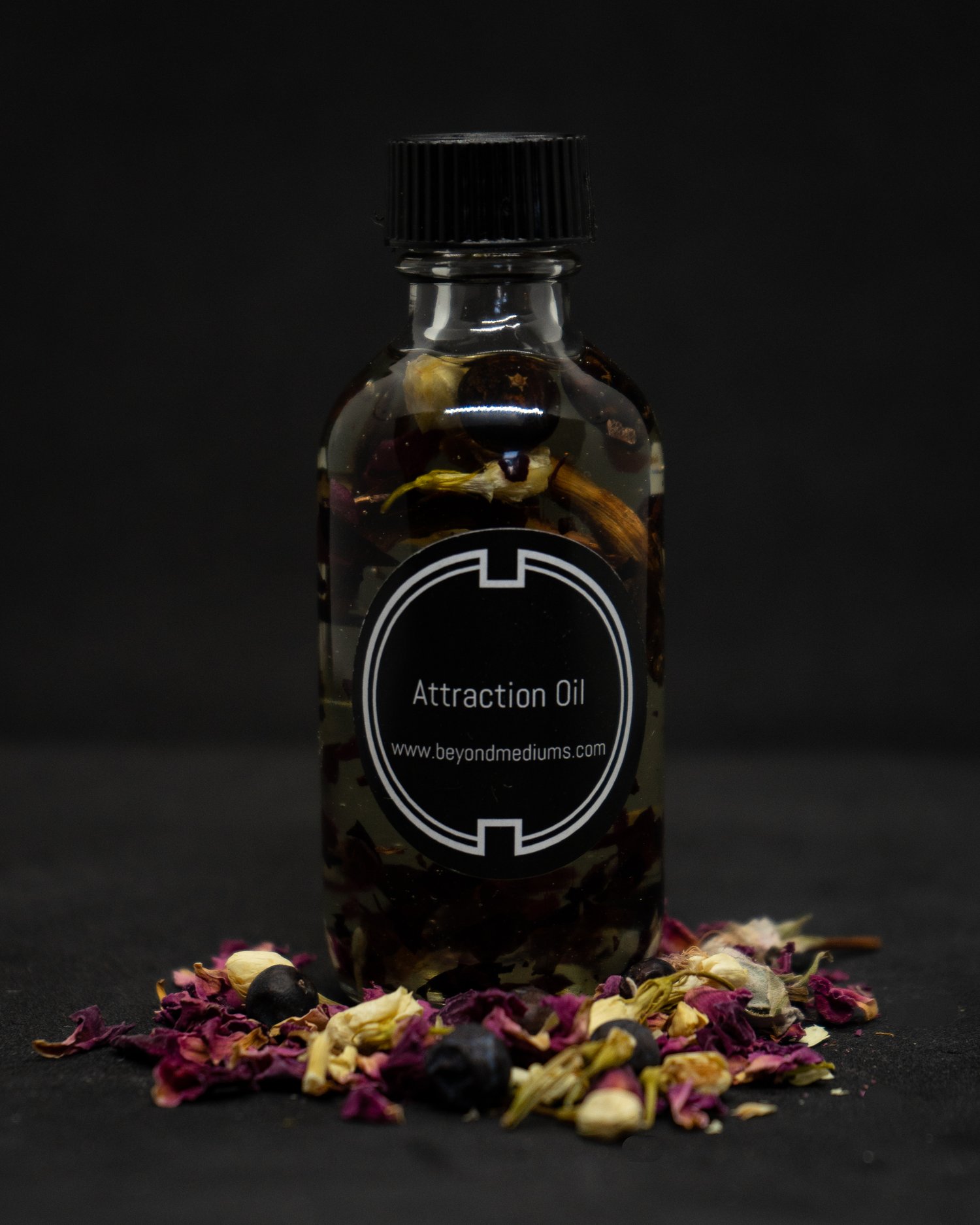 The Attraction Oil is unisex in scent. It is handcrafted with almond oil, herbs, and an aroma to please all the senses. The Attraction Oil can be used for others to dress their own candles. It can be dabbed upon dollar bills to encourage financial flow from all directions.
The Attraction Oil can be dabbed on the wrist or the neck to attract relationships, money, sex, attention. It can also be used to set new intentions for all types of manifestation work.
"I am attractive in all ways or I attract all I desire…"
The Attraction Oil: 2 oz. bottle
NOTE: Nut Allergy. The Attraction Oil contains traces of almond oil. Please use at your own risk. This oil is for topical use only.
LEGAL DISCLAIMER: All items sold as curio only--nothing is guaranteed. Please do not ingest any products. Merchant is not responsible for any reverse or adverse action. Please consult a physician before using if pregnant and/or nursing. This product does not cure, prevent, treat, or diagnose any ailments.