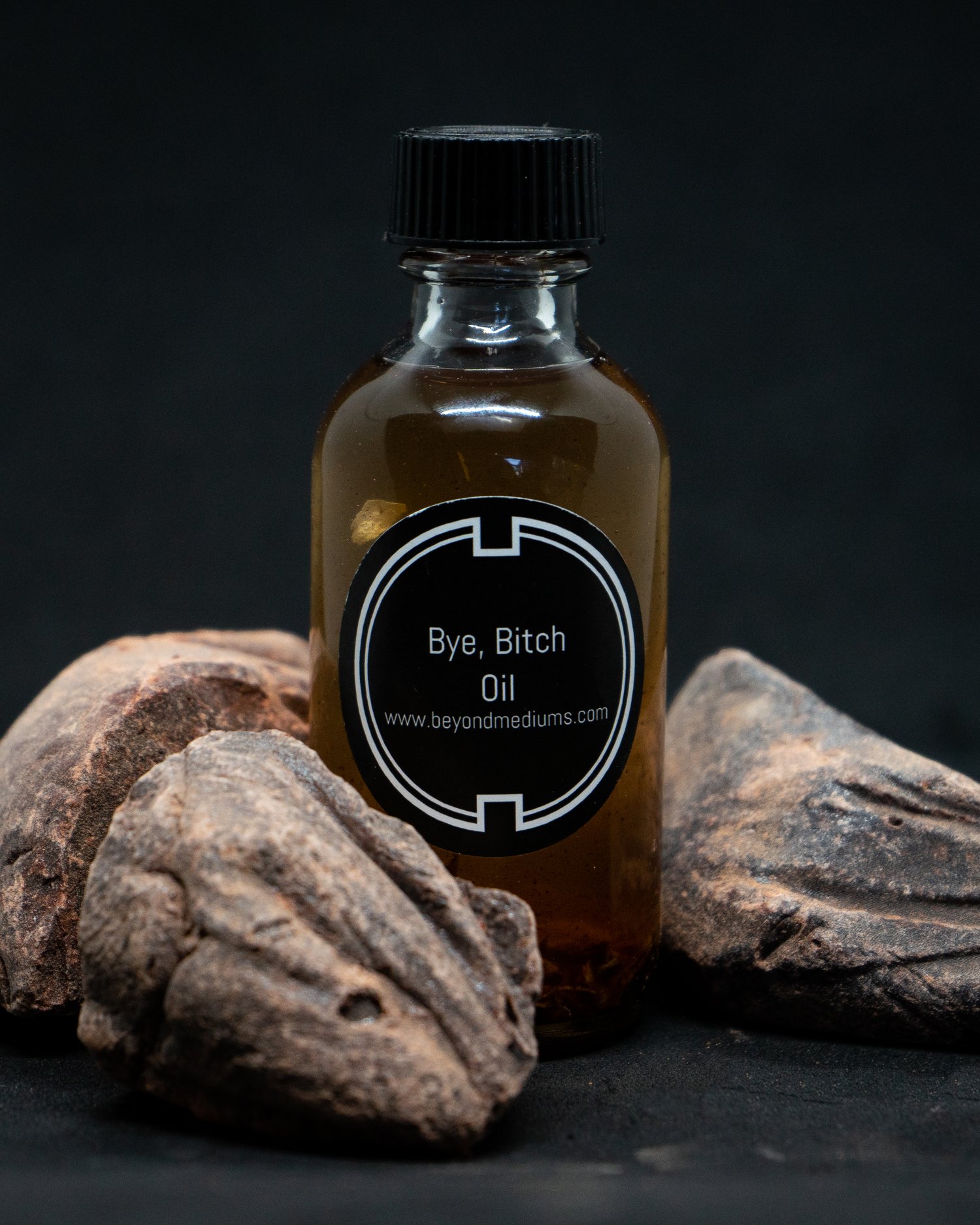 What does *Bye, Bitch* do?
clears negativity from personal space and home | clears and helps block negative energy coming at you | helps reignite you as you begin to feel overwhelmed, defeated, and/or extremely tired | helps you to regain and refocus as your energy begins to feel off.
Wear it to protect yourself from absorbing unwanted energy, pushing away negativity.
Anoint candles, anoint your home, doorways etc.