$

89.00
Clear Banish & Protect Set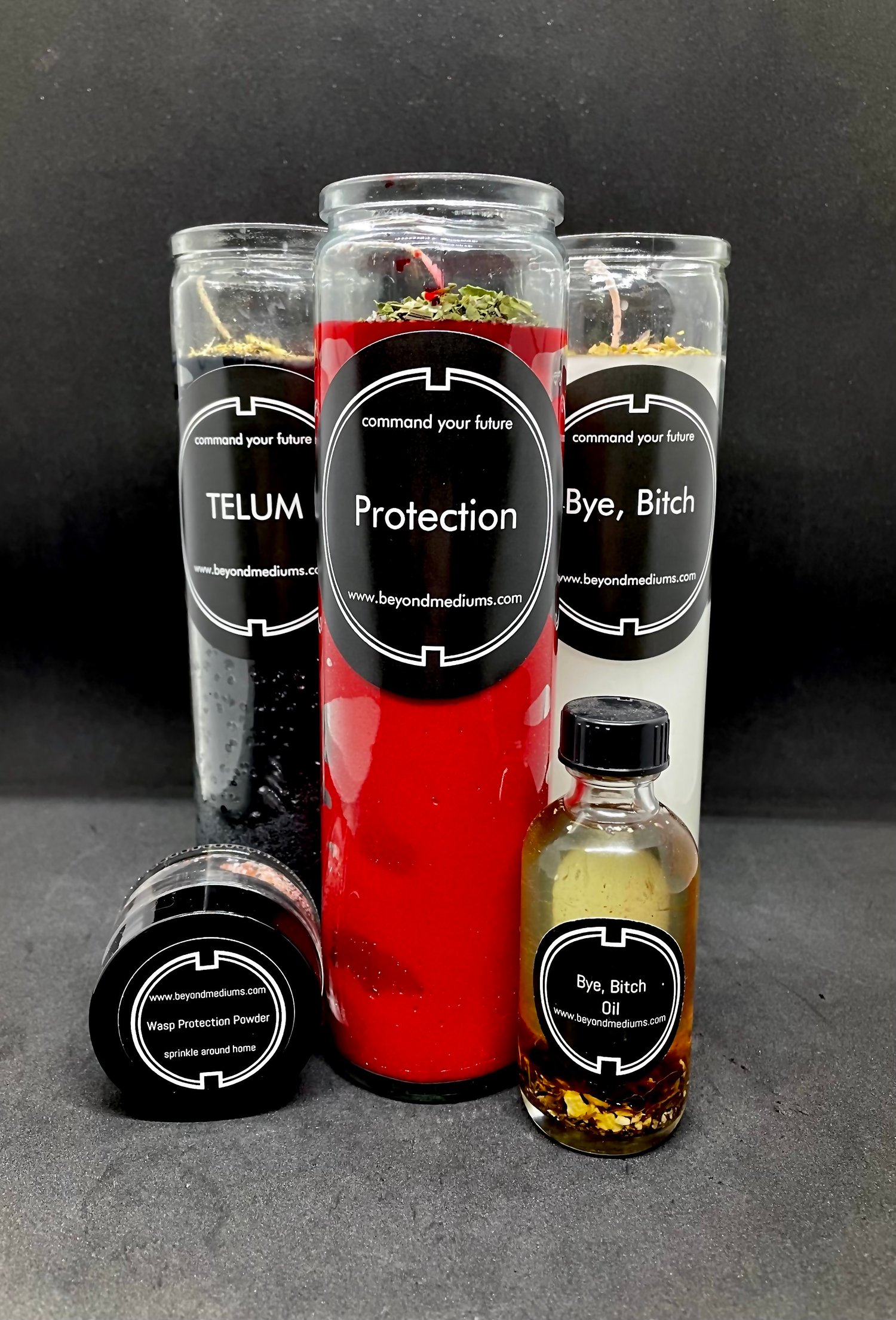 This set is great if you want to delve deep into breaking unseen blockages, generational or current negative works against you and your progress moving forward. An overall clearing and protection.
Wasp protection powder to protect around your home, car, under beds etc.
Then wear your protection with the Bye, Bitch oil. or dab it on your window sills, door frames or work spaces to keep the energy balanced and protected.
Will come with instructions.