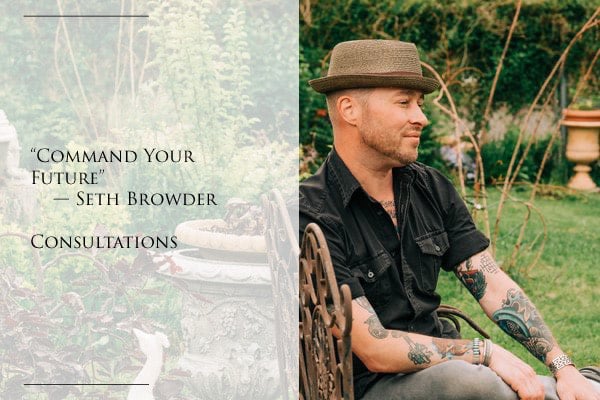 Everyone needs a little guidance.
Many of my clients have had questions about directing their own spiritual-selves into the direction of healing. Many of my clients have had questions of their own spiritual-path, as to identifying their own gifts. Many of my clients have just needed a little nudge towards their own awakening.
If you feel you need a small consultation to diagnose the disruptions within your life or need spiritual guidance, you may purchase a twenty-minute appointment with Seth Browder.
After making the purchase, the client will receive a personal message with suggestions for availability. Please allow a 3-5 day period for an electronic response.
***NOTE - with holidays being so over whelming, there may be a delay up to 2 weeks. thank you for your patience***
All consultations will be conducted by phone or Skype.
No refunds. No exceptions.