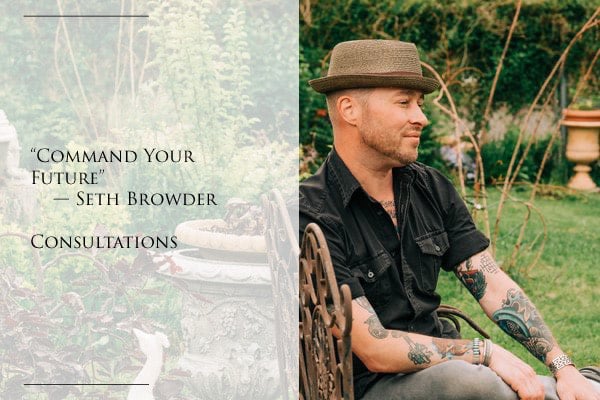 NOW SCHEDULING in February 2024
Holiday Season is a SUPER busy time for readings. Please allow up to 4-6 days for an emailed link with schedule.
Everyone needs a little guidance.
"Many of my clients have had questions about directing their own spiritual-selves into the direction of healing. Many of my clients have had questions of their own spiritual-path, as to identifying their own gifts. Many of my clients have just needed a little nudge towards their own awakening. "
If you feel you need a small consultation to diagnose the disruptions within your life or need spiritual guidance, you may purchase a twenty-minute appointment with Seth Browder.
After making the purchase, the client will receive a personal message with suggestions for availability. Please allow a 5 day period for an electronic response.
Scheduling goes in order of purchase date.
If you chose the EMERGENCY consultation, You will be notified within 48 hours of an available time, so please check emails.
You will receive an email from [email protected]
Paige is the only one that deals with scheduling.
If you haven't heard within 5 days you can email THAT email or check your spam folders.
Thanks!
***NOTE - With a huge client base, and readings being done daily, keep this in mind when ordering as sometimes the wait can be long.
No refunds. No exceptions.
If you are requesting Zoom, it is your job to create a link for the appropriate amount of time for the session and email the link before hand.
All consultations will be conducted by phone unless other wise asked for Zoom/Skype.