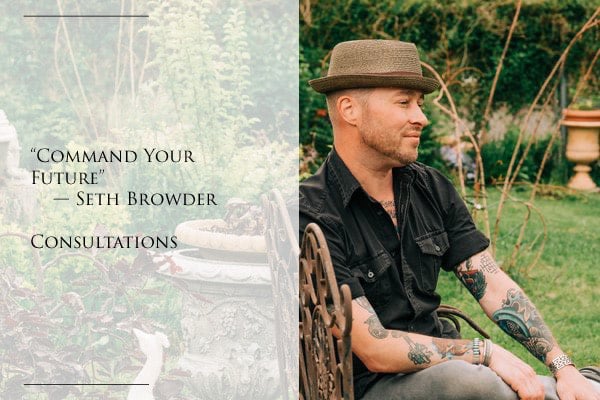 Everyone needs a little guidance.
Many of my clients have had questions about directing their own spiritual-selves into the direction of healing. Many of my clients have had questions of their own spiritual-path, as to identifying their own gifts. Many of my clients have just needed a little nudge towards their own awakening.
If you feel you need a small consultation to diagnose the disruptions within your life or need spiritual guidance, you may purchase a twenty-minute appointment with Seth Browder.
After making the purchase, the client will receive a personal message with suggestions for availability. Please allow a 3-5 day period for an electronic response.
Scheduling goes in order of purchase date.
***NOTE - With a huge client base, and readings being done daily, keep this in mind when ordering as sometimes the wait can be long.
No refunds. No exceptions.
All consultations will be conducted by phone or Skype.