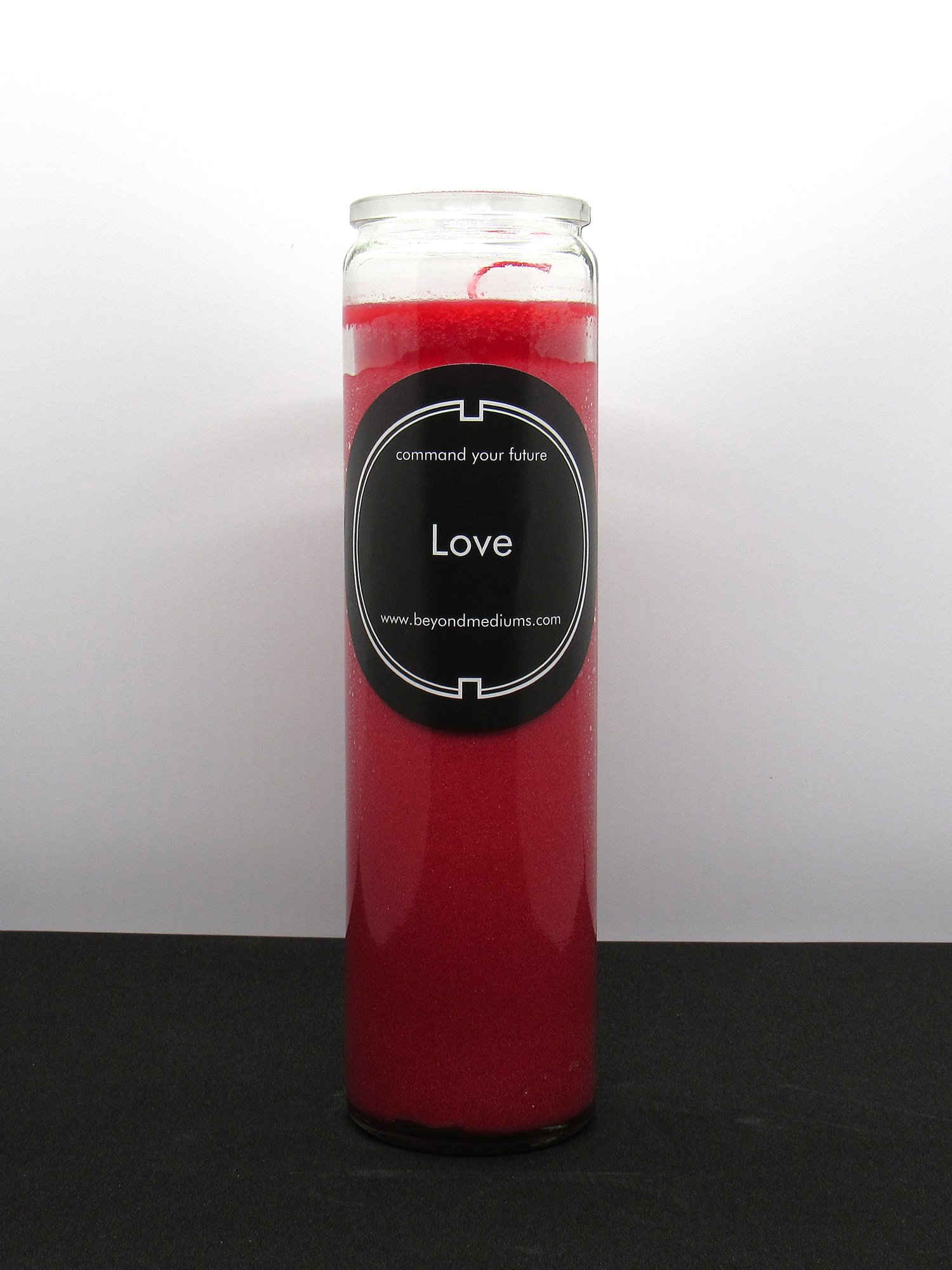 Warning: Love is never forced!
1 - The Love Candle [5 to 7 day burn]
This candle is created with the intention to attract love and create a love within one's life which can be attainable. Love is a powerful magick within its own and can never be dictated or wielded like a tool. Love is created by everyone; therefore, love attracts love. Each candle is a light to attract other light. These particular candles are filled with intentions to enchant. They are charged for three days with Venus energy, they are blessed, they are dressed with herbs and oils--awaiting for you to light its pathway.
The Love Candle is a powerful candle. It will burn in its entirety for about 3 to 7 days. This candle is designed for you only, and no one else to use. To love is a powerful ceremony and needs careful attention. This candle is a guiding light to seek light within others. It will attract love in all forms.
Delicate instruction will accompany the product when shipped.
LEGAL DISCLAIMER: All items sold as curio only--nothing is guaranteed. Please do not ingest any listed products. Merchant is not responsible for any reverse or adverse action.