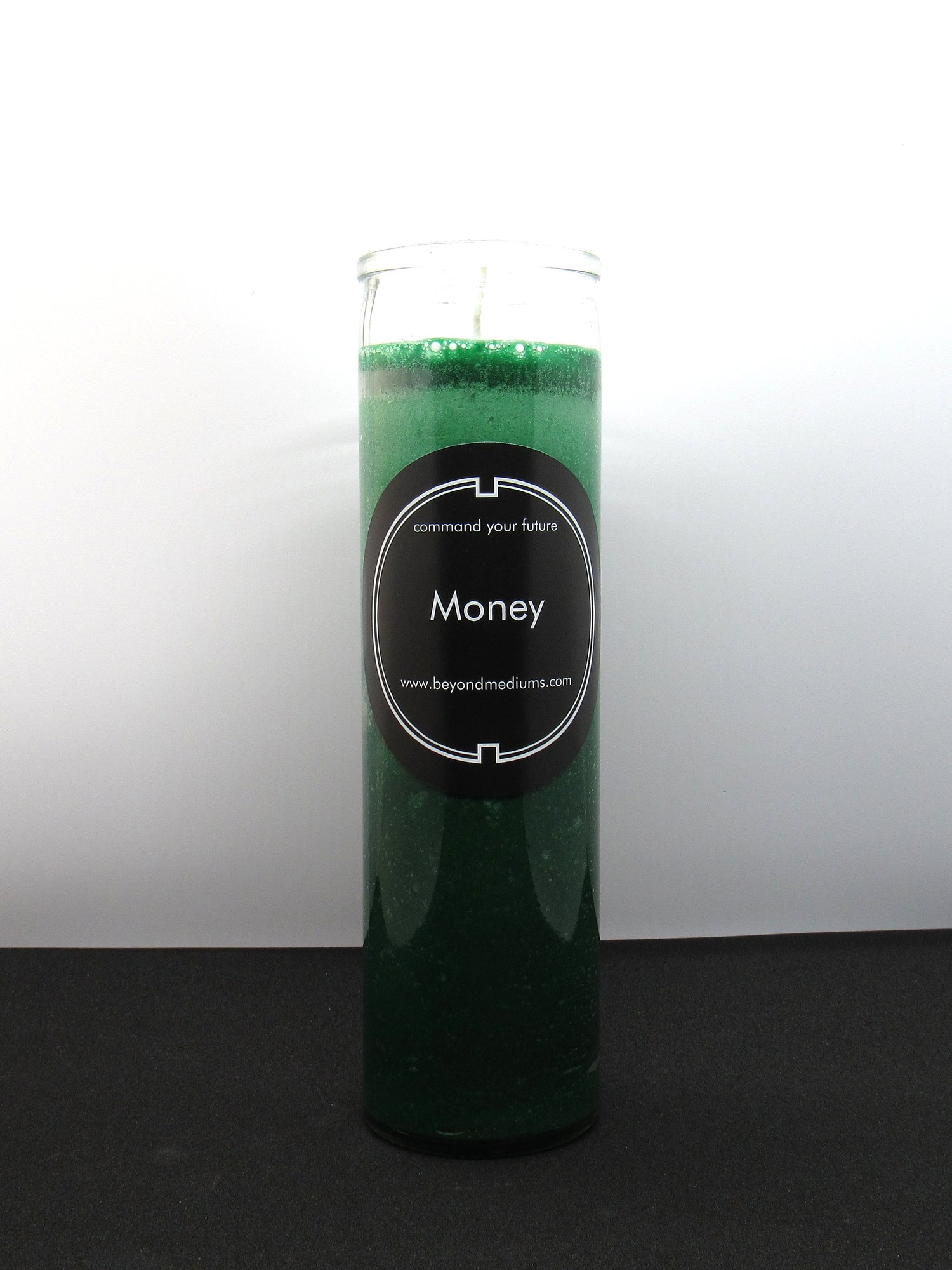 1 - Money Candle [5 to 7 day burn]
Like the Crown of Success Candle, these intention candles will light up the future. They are very effective in obtaining the set intentions of creating money with manifestation. Over the course of three days, each candle is charged with Jupiter energy, blessed and dressed with herbs and oils. With an intent, with a vision and dream, the Money Candle will create a future of value.
Instruction will accompany the product when shipped.
LEGAL DISCLAIMER: All items sold as curio only--nothing is guaranteed. Please do not ingest any listed products. Merchant is not responsible for any reverse or adverse action.