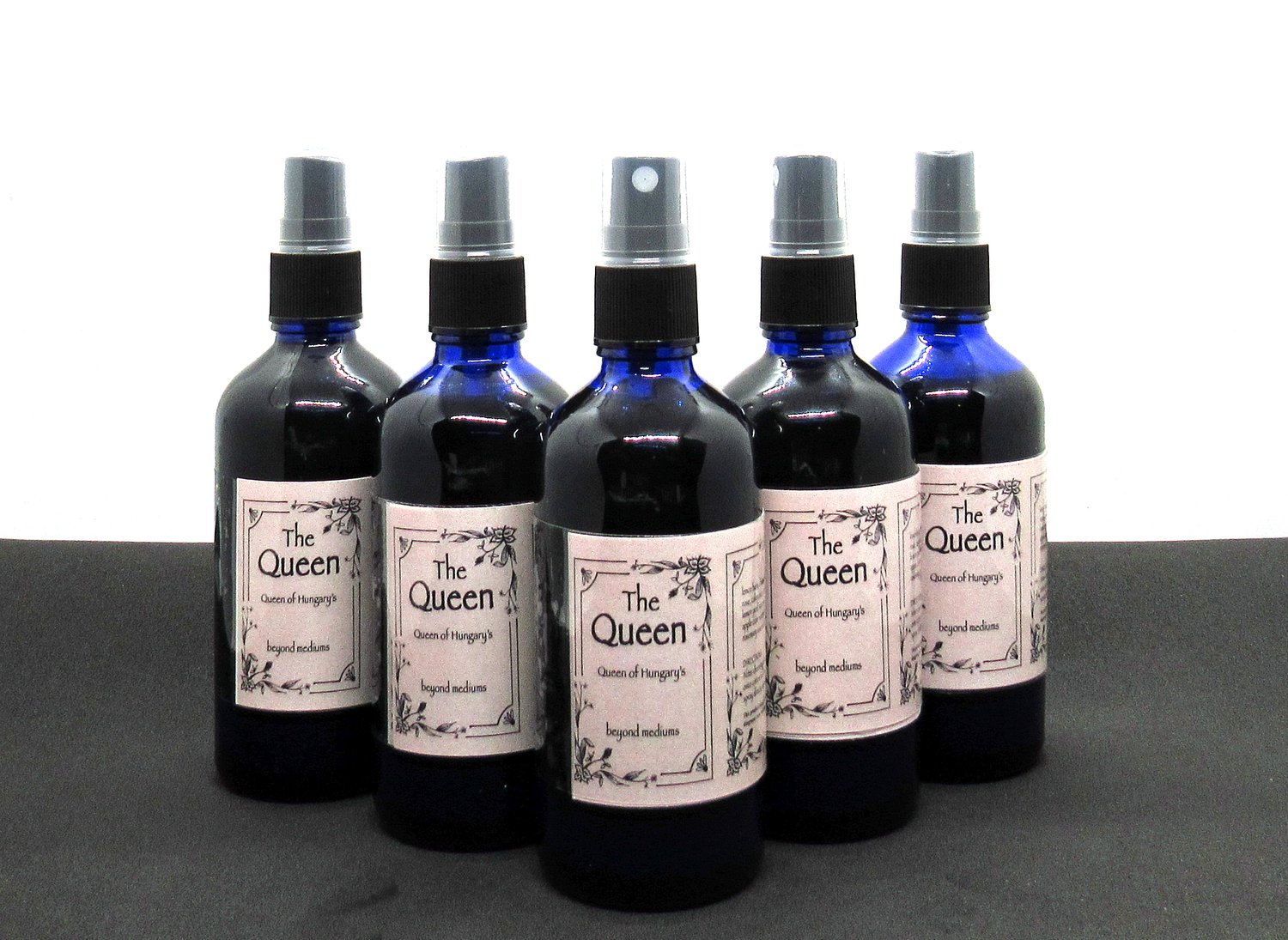 Passed down through time and story of oral retelling, this herbal concoction was used in multiple ways to enhance the body as body spray, face toner, hair treatment, ailing feet, and even used to ease a broken heart. Known as The Queen of Hungary's Water, this herbal combination was created by alchemist to produce glamour magick. It is said, the Queen of Hungary once used this herbal potion to obtain a youthful husband. To those she enchanted, she was seen as young and youthful woman, even at the age of 70.
The Queen is a combination of Lemon Balm, Chamomile, Rose, Calendula, Lemon Peel, Comfrey Leaf, Rosemary, Sage, Apple Cider Vinegar, Witch Hazel, and Rosemary essential oil. And takes approximately 6 weeks for each batch.
Apple Cider Vinegar is an acetic acid which may be applied to for acne, wrinkles, or sunburns. It is an active astringent that may be used as a toner and kill bacteria of the skin, plus prevent future breakouts from forming. Apple Cider Vinegar can be used to mange the pH balance of the skin.
Directions: After cleansing skin, spritz onto cotton ball and wipe, or spray directly onto face/body.
LEGAL DISCLAIMER: Please do not ingest any listed products if allergic to any of the ingredients. This product is not intended to treat, diagnose, care, or prevent any diseases. Consult local physician before taking if you are or may be pregnant. Merchant is not responsible for any reverse or adverse action.