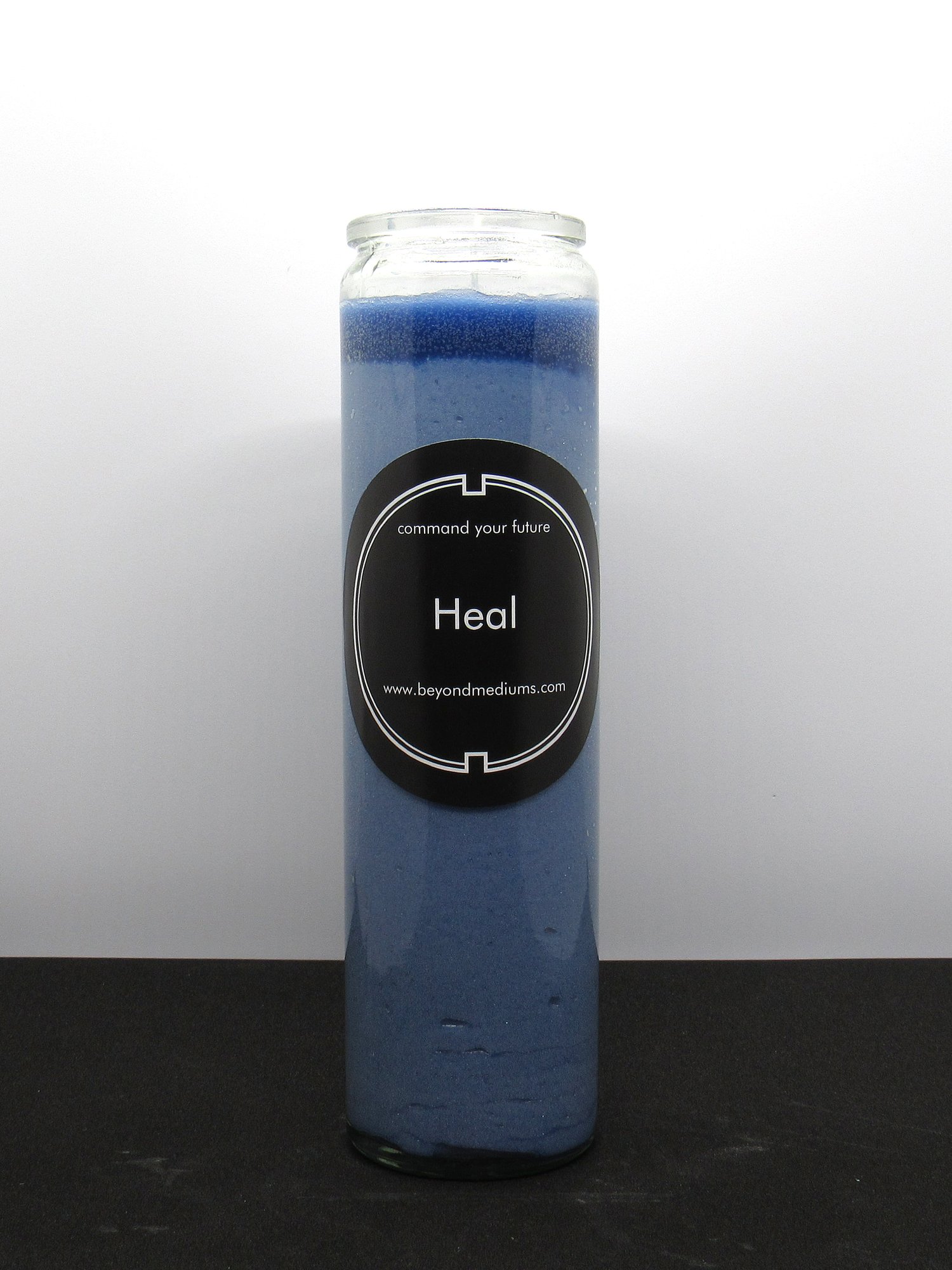 1 - Healing Candle [5 to 7 day burn]
These fixed candles are charged with an intention that is very effective in obtaining healing in many forms, particularly trauma, fears and spiritual healing. Over a course of three days, these candles are prepared and blessed, and dressed with herbs and oils to create stability and sanctuary.
This candle is very special, healing traumatic energy from past or current situations, help kick your physical, spiritual or emotional energy into a healthier vibration so you can heal in all ways.
May be used on specific targets as well.
Instruction will accompany the product when shipped..
LEGAL DISCLAIMER: All items sold as curio only--nothing is guaranteed. Please do not ingest any listed products. Merchant is not responsible for any reverse or adverse action.