$

38.00
Create Love, Not War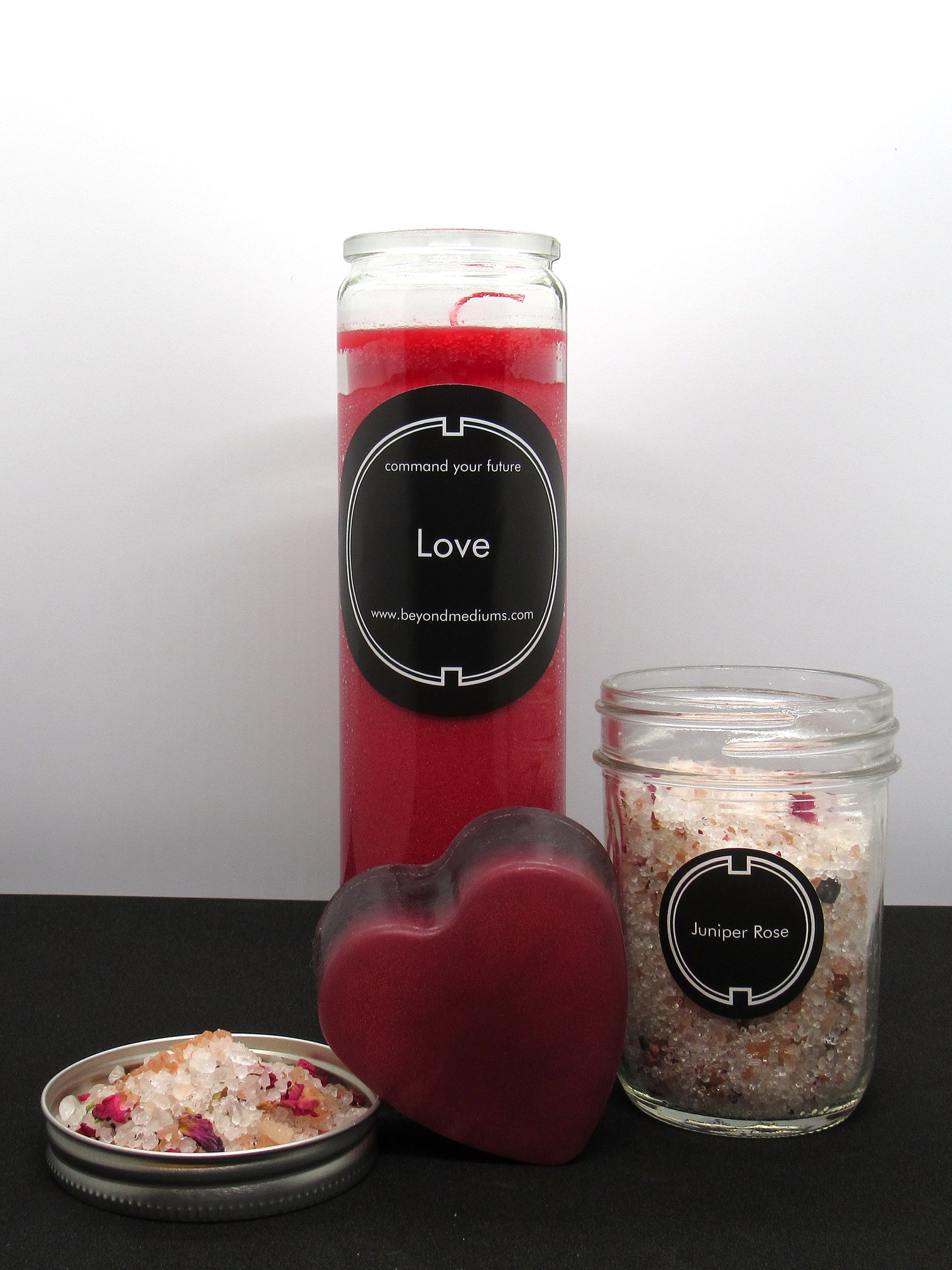 Love comes in many forms: growth, attraction, unconditional, enduring, romantic, and (even) self-love.
Included within this trio is:
1 - Love Candle
1 - Juniper/Rose Spiritual Bath Soak
1 - Rose/Bergamot Bath Bar
Burn the "Love" Candle to create intention or create a love within one's life--this candle was created to attract light to light; however, keep in mind: love is a powerful tool and cannot dictate others to form love. Love attracts love; therefore, it can never be forced!
Self-love is created within this spiritual bath soak. Each herb was picked to wield evil away and attract goodness into the heart. A scent of Florida Water melds all flavors of love into one to create harmony.
This cleansing bath bar is scented with rose to help attract the heart's desire. Wash away old love to create anew. It is tipped with hints of Bergamot, which guides the senses into bliss.
LEGAL DISCLAIMER: All items sold as curio only--nothing is guaranteed. Please do not ingest any products. Merchant is not responsible for any reverse or adverse action. Please consult a physician before using if pregnant and/or nursing. This product does not cure, prevent, treat, or diagnose any ailments. Please read ingredient list to ensure no reactions to product.