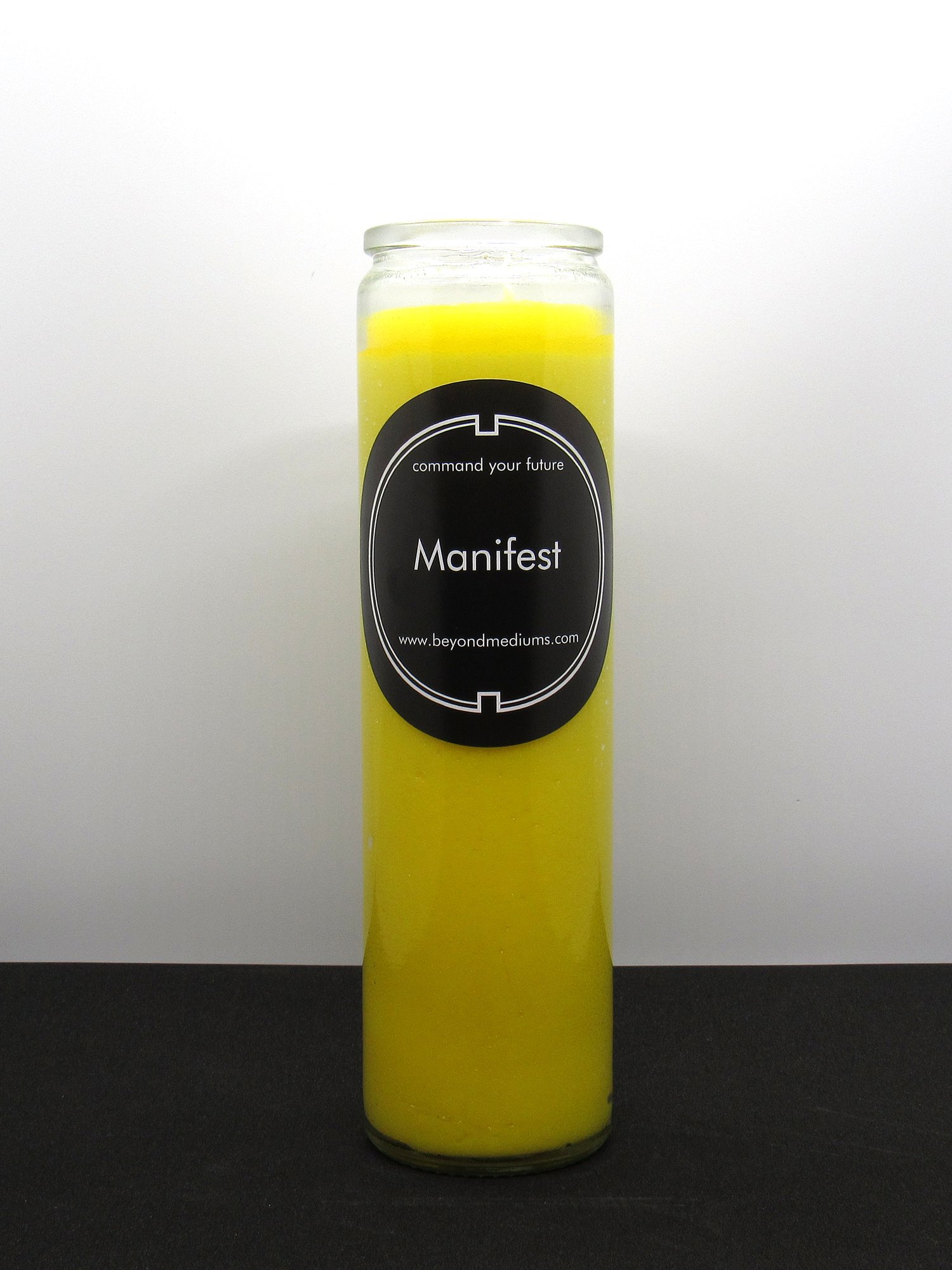 1- Manifest Candle [5 to 7 day burn]
The user attracts what they want. The Manifest Candle is a purveyor of good intention. With good intention, this candle is dressed to become a great focal point for the user to concentrate and speak intention towards it's guiding light. The Manifest Candle is charged, blessed, and dressed with herbs and oils. It is a potent charged candle that is designed to help manifest an elevated physical and spiritual intention to one's life. Charged with Seals of the Sun.
Instruction will accompany the product when shipped.
LEGAL DISCLAIMER: All items sold as curio only--nothing is guaranteed. Please do not ingest any listed products. Merchant is not responsible for any reverse or adverse action.