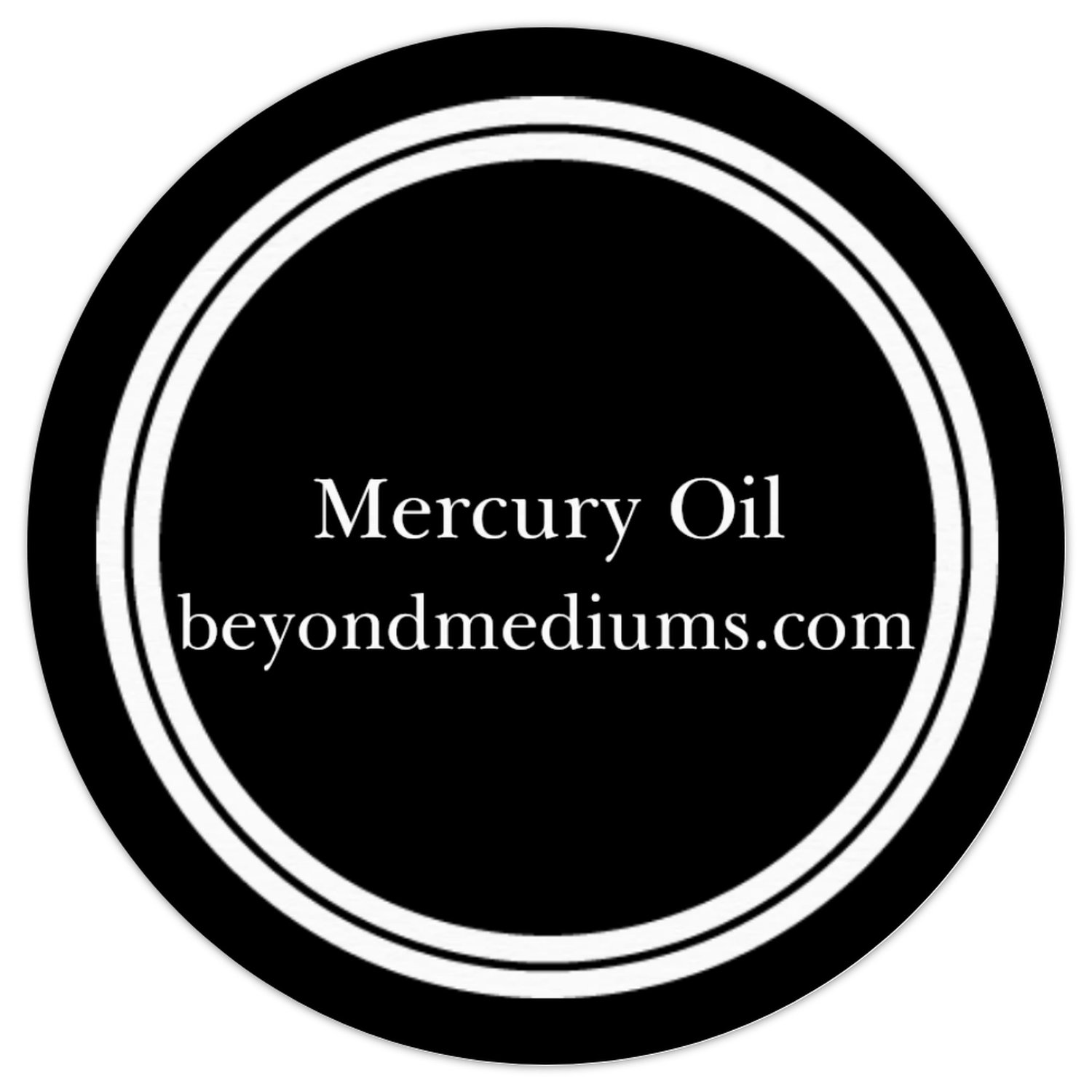 I love planetary work, and what's a better way to utilize the energy in your personal work than a oil!
Each oil has the offering for the spirits of the planet in the oil.
You may wear these, work the oil on your candles, success work, or any ritual work.
They are absolutely suitable for all planetary magick, or Solomonic workings.
Mercury is communication, road opening, new opportunities, even domination workings.
Mercury moves a lot faster than other planets and has some of the most balanced spirits that work with you easily.