$

13.00
Minted Citrus Hearts - Wellness-Caffeinated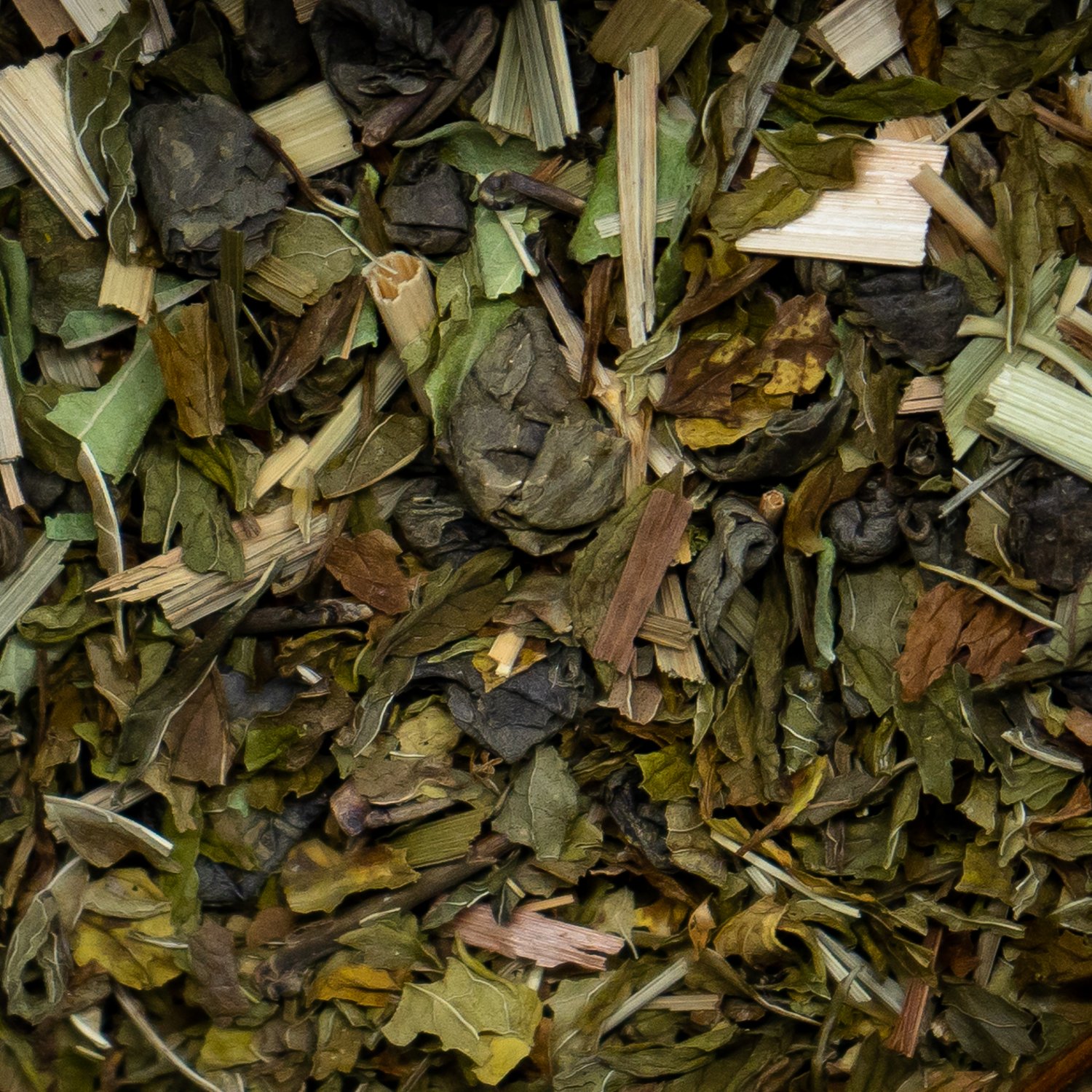 Minted Citrus Hearts is healing.
- Lemon Grass
- Lemon Verbena
- Peppermint
- Shotgun Green Tea
This soft blend of herbs is surrounded with relief to mend the heart, the digestion, and the immune system. Each herb is selected for flavor to help the restoration of the body. This particular compilation feels like a spring time tea--an awakening of the heart, a cleansing and renewal, and stimulant for a healthy immune system.
The citrus flavors of Lemon Verbena and Lemon Grass both rebalance and fight against cold and flu symptoms. But, also aiding in soothing the digestion is added by peppermint leaves that help aid in heart trauma, inflammation, and upset stomach. Shotgun Green Tea is known for longevity, generate more energy, sustain a healthy heart, and regulate upset the digestion.
This tea does contains caffeine. Make it a daytime tea.
Directions: One tablespoon can be used for one 8 oz cup. Allow to steep up to five minutes. One teabag can be used twice for each serving. 3-5 cups a day.
LEGAL DISCLAIMER: Please do not ingest any listed products if allergic to any of the ingredients. Chamomile is related to Ragweed. This product is not intended to treat, diagnose, care, or prevent any diseases. Consult local physician before taking if you are or may be pregnant. Merchant is not responsible for any reverse or adverse action.