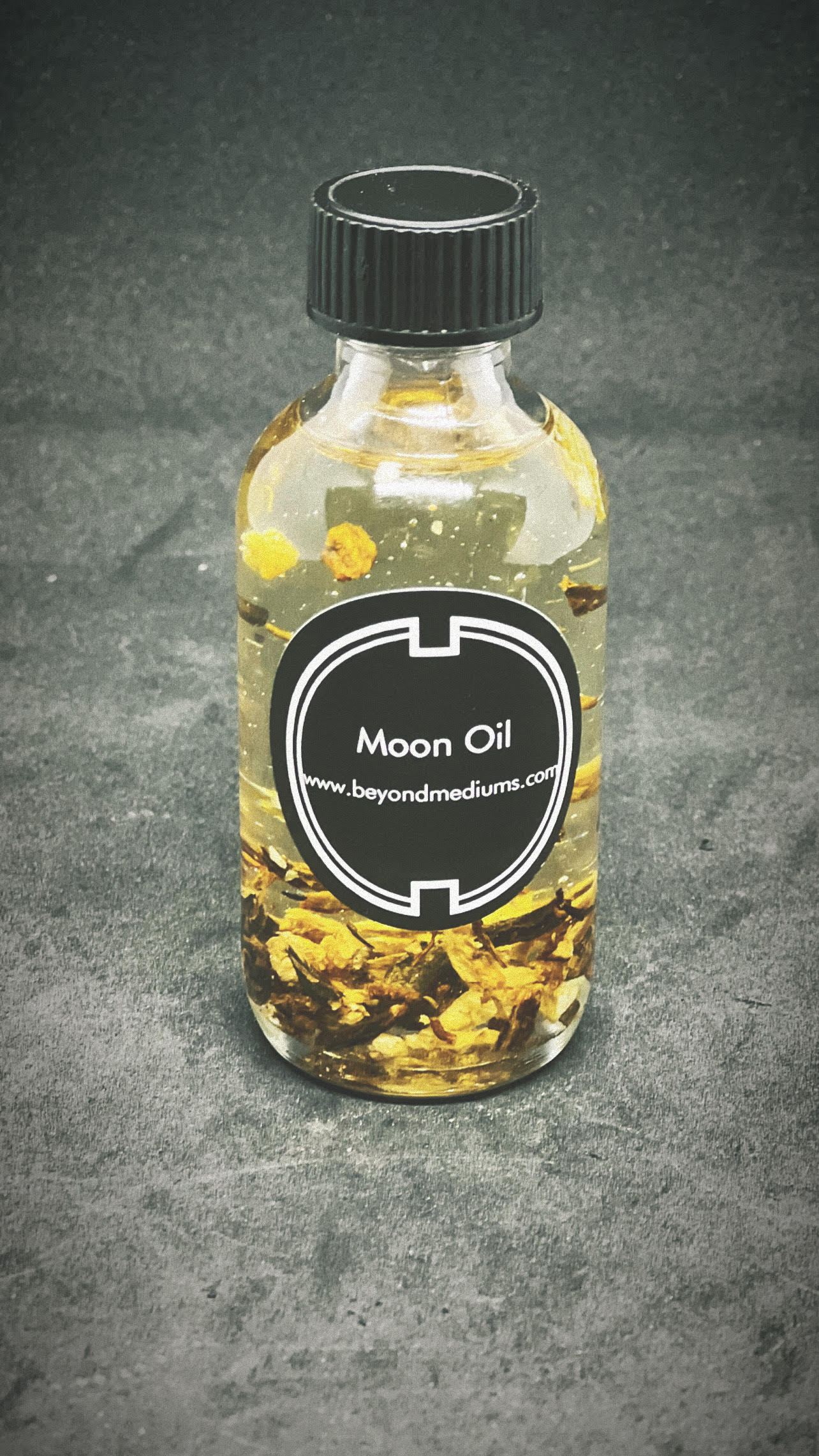 The 2022 jars of moon oil are being dug up and are available for purchase now, but won't go out until last moon cycle of this year.
2022 was definitely a trying year for many of us, and this oil will be great to use in all self improvement work, self power work, money and abundance work and all planetary work (i.e. keys of Solomon, goetia work etc) If you are a energy work/healer, this will intensify it.
This oil is also going to be great for feeding your altars and spirits.
Massively protective oil and this year it smells almost like black pepper or spicy.
I'll be burying more jars of oil for the entire year of 2023 as well.
Test a bit of your wrist to make sure you have no allergies to it as the oil sits with the herbs for a year.