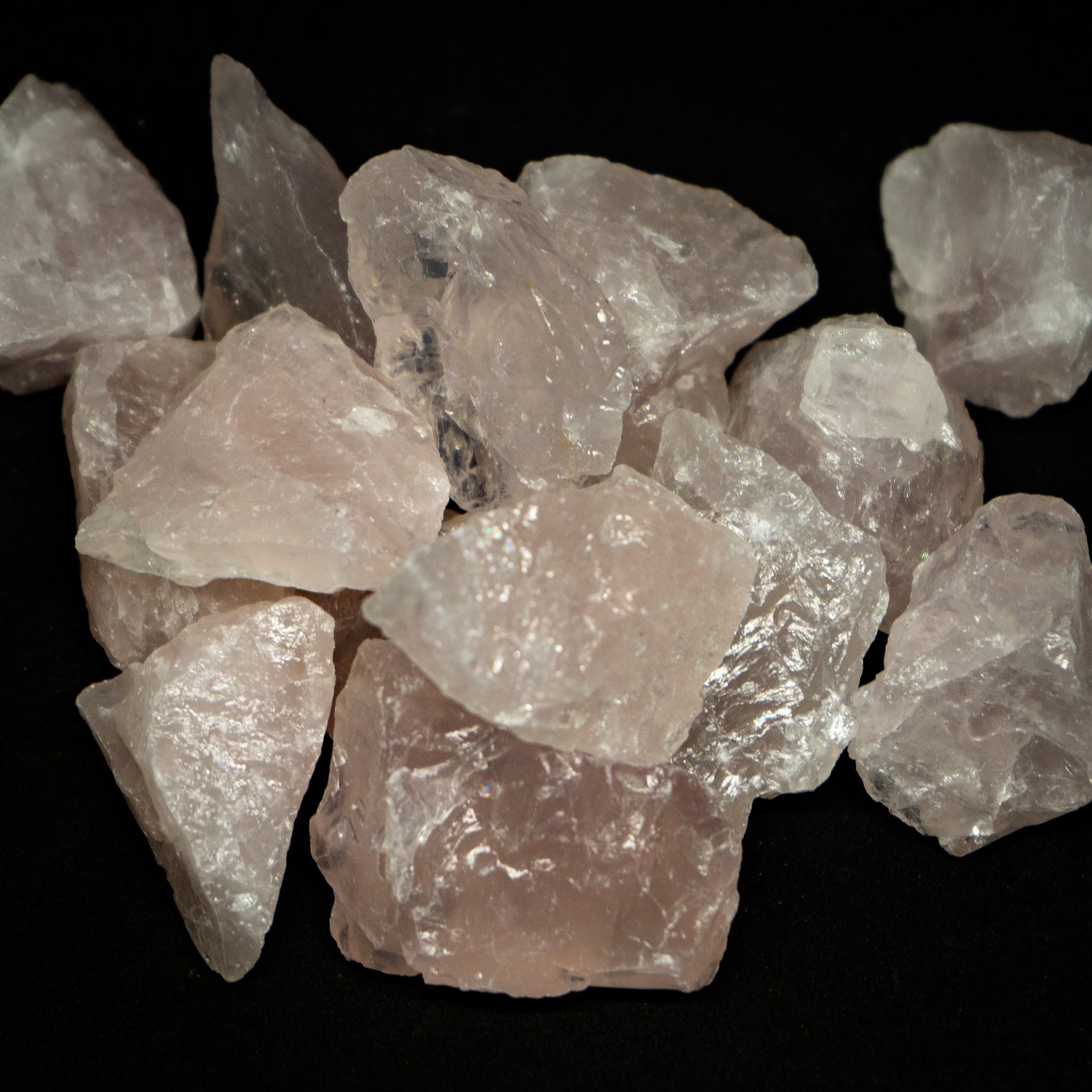 One of my all time favorites!
roughly 1 1/2 - 2 inches.
Nice chunks.
Rose Quartz is known for it's natural magnet for bringing love into your life, or keeping a current relationship restored.
It's also known for it's ability to keep a stable mood and it's why so many carry it or wear it throughout the day.
You will receive 1(one) piece