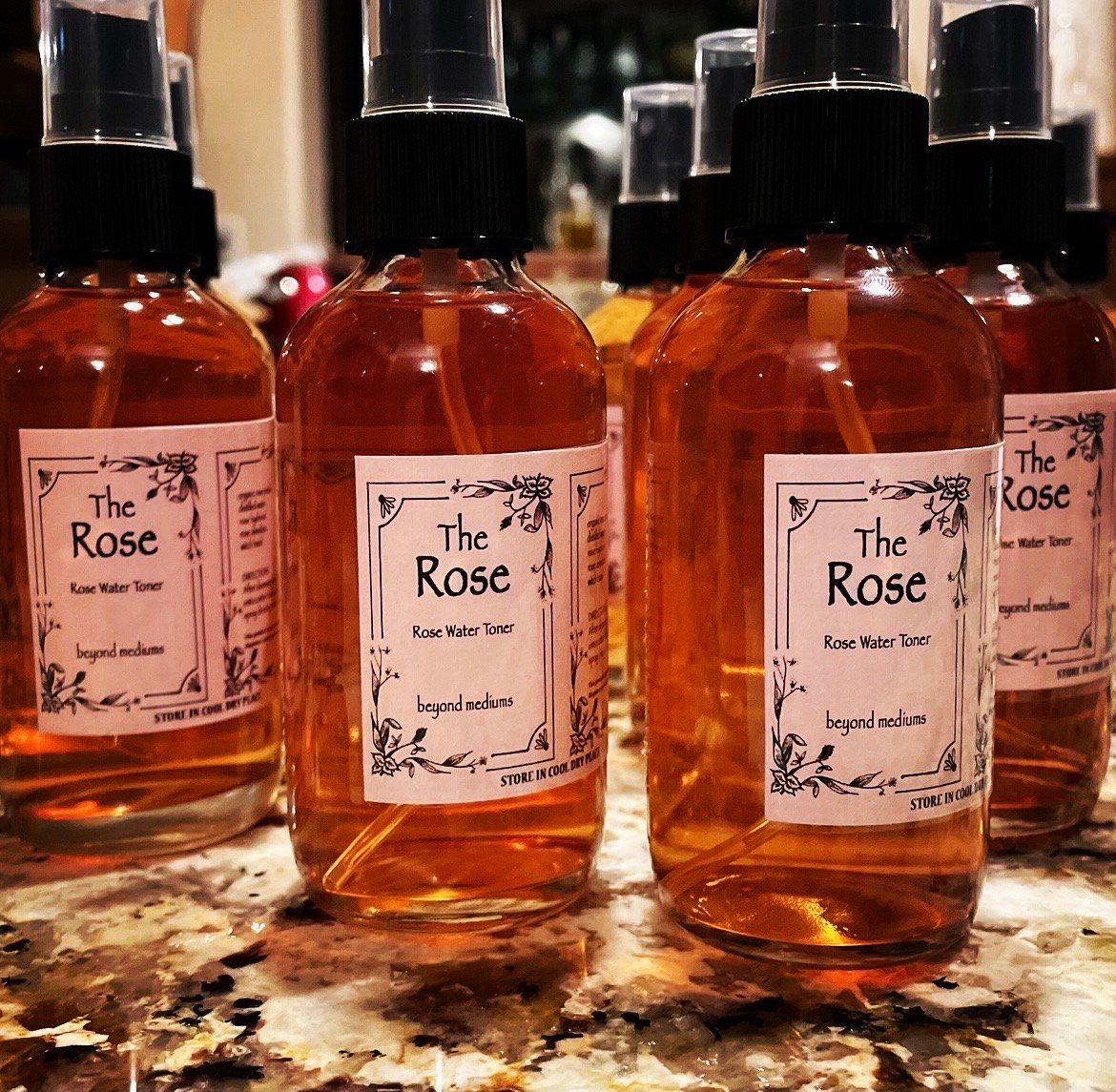 Made with roses from our yard, brewed to perfect.
Comes in a 4oz glass bottle
Use as a toner or a refreshing mist to cool off in these warmer days.
Can be used as a nice light fragrance to wear also.
Store in a cool place, or refrigerate for optimal cooling effect.