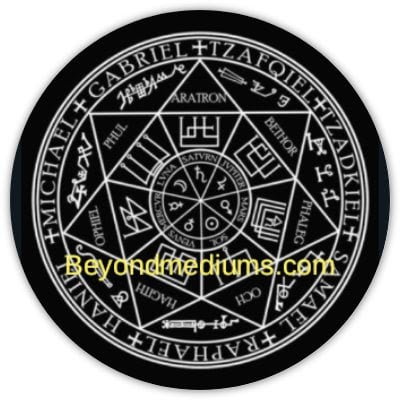 This oil is a special one no doubt!
Although there were a total of 9 Archangels used, Plus Osiris with the Full Buck Moon, the root is the Seal of 7.
This is one of the most powerful seals that is safe to work with for just about anything.
On this Ritual a massive clearing of all past and current cord/blockage attachments were removed, protection on every realm, and then Metatron swooping in to bless the oil with confidence, advancements in positive directions with your spiritual wealth and materiel gain.
Breaking bonds with any associated negative energy in a past life, or ancestor karmic debts you may carry are dissolved when using this oil on your own candles to change the course of your reality, use in mediations to connect on higher levels & to have better connections with your guides.
This Oil paired with the spirit oil or candle will make significant changes in your path in the most moving and positive ways.
Currently only half ounce and 2 ounce are available so everyone who wants one can get one, if I have enough I'll do 4oz down the road.