$

44.00
The Celestine Protection Set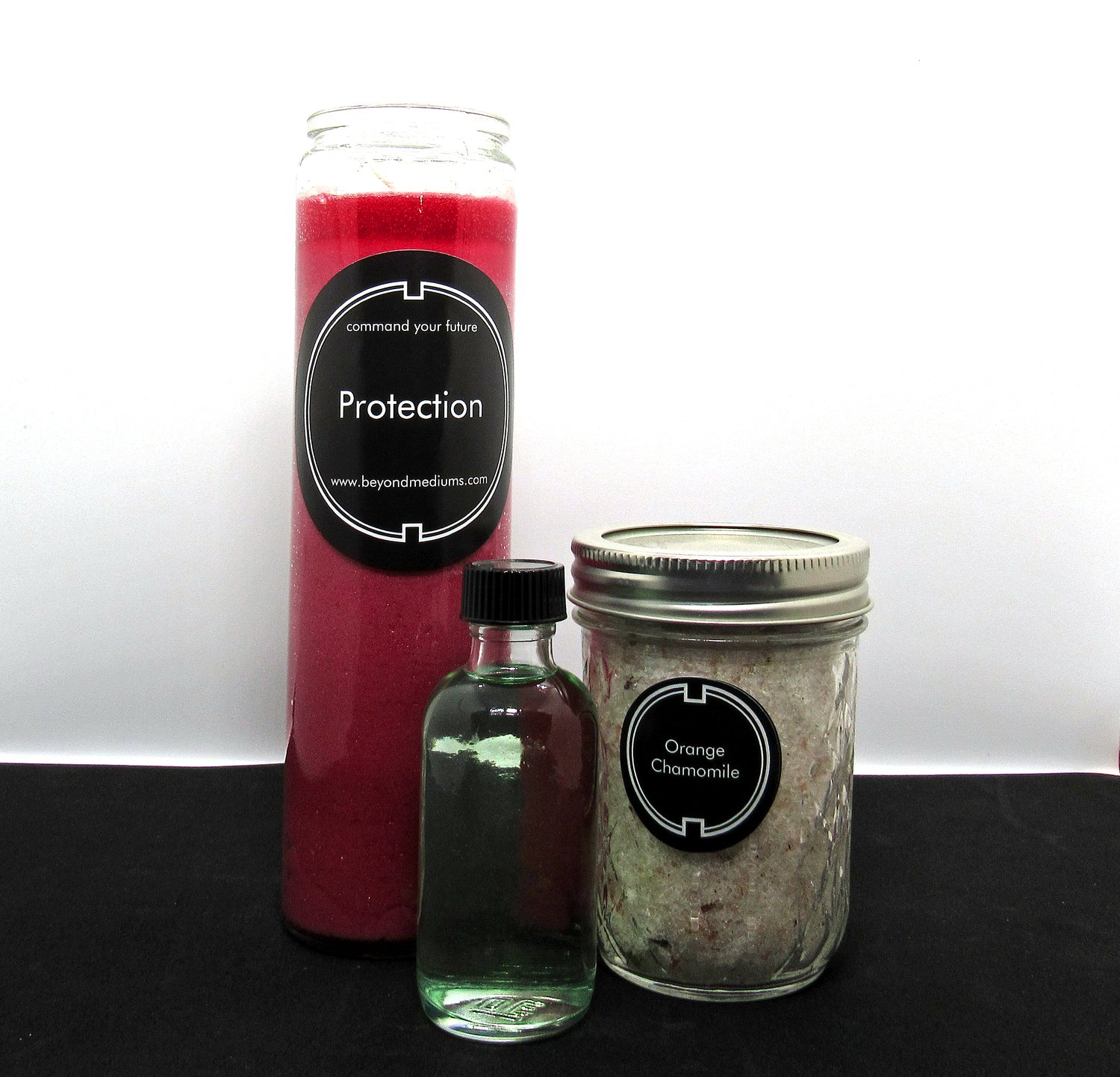 Protection is always needed, year round. As the stressful holiday comes upon those, create a shield and prevent unwanted actions within your space.
Included with this holiday trio:
1 - Protection Candle
1 - Orange/Chamomile Spiritual Bath
1 - 2 oz. Florida Water
Burn this Protection Candle. It is ritually blessed and fixed with herbs to protect those from spiritual blockage that occurs from the outside world. This candle becomes a barrier around the home and shelters any negative entities from entering. Each herb was selected to ground, to protect, to soothe, and calm the body of daily wear and tears of the outside world. A drop of Florida Water should be added to the spiritual bath to help cleanse the user's spiritual/emotional/physical pallet.
LEGAL DISCLAIMER: All items sold as curio only--nothing is guaranteed. Please do not ingest any products. Merchant is not responsible for any reverse or adverse action. Please consult a physician before using if pregnant and/or nursing. This product does not cure, prevent, treat, or diagnose any ailments.