$

28.50
Usui Reiki Candle w/Serpentine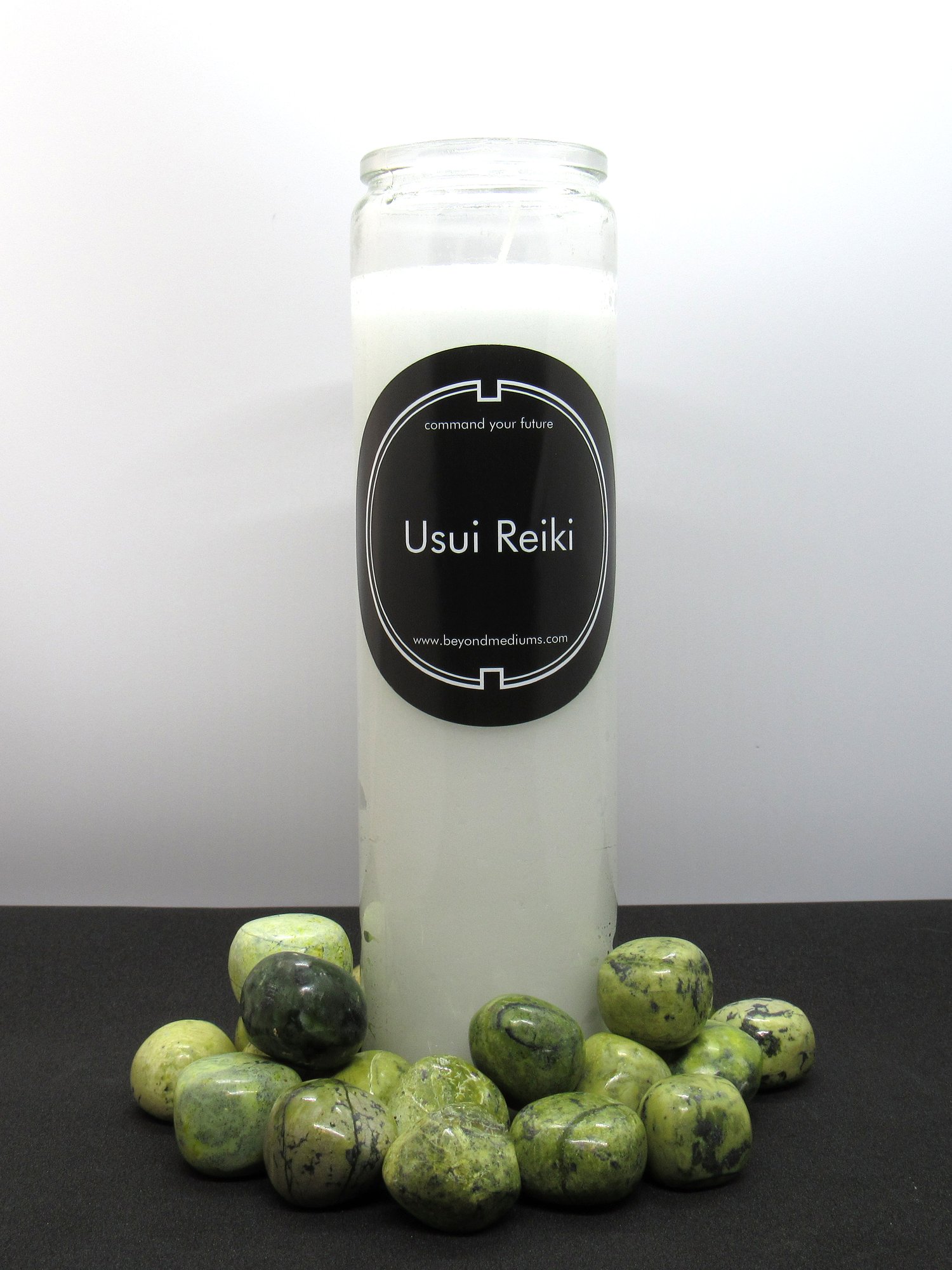 1- Candle
1-Piece of Serpentine
Reiki (Japanese) can be transulated as universal life energy.
It's a powerful system of energy work that requires hands on attunements, with levels accompanied by symbols.
It took me years of training to get to Reiki Master Teacher, followed by several modalities.
I use Reiki in my everyday life, and although this candle does not attune you to it's power, it lends you it's power to utilize in your everyday activities and ritual work.
Reiki responds to intentions, repeated intentions are best.
Usui Reiki is not associated with any belief system or religion, it stands alone, even inspiring many to create their own versions of it, but NOTHING touches the original.
It is not magick, it is pure energy.
It is only dressed with an oil & simple Jasmine flower.
Even putting the candle in rooms without burning it will balance the energy and encourage healing, chakra balancing, restoring spirit and raise the vibration to higher levels making yourself and home a safe place all around.
Each candle is held and charged by me, with each symbol and energetic level.
The stone, Serpentine is such a powerful unusual stone, and absorbs and holds Reiki's wondrous energy. It's said, Serpentine holds the secrets of the oldest parts of the earth and can spark past life memories by meditating with it.
LEGAL DISCLAIMER: All items sold as curio only--nothing is guaranteed. Please do not ingest any products. Merchant is not responsible for any reverse or adverse action. Please consult a physician before using if pregnant and/or nursing. This product does not cure, prevent, treat, or diagnose any ailments. Please read ingredient list to ensure no reactions to product.
Note: Because of the massive back up with USPS, orders could take up 10-21 days. This is out of our control.